---
April Birthday 420 MEGA SALE ! up to 35% OFF
ùoisjqfd o,efi
Happy Birthday weedzy !
April 3rd 2020, weedzy.com officially opened its doors. Its been an incredible first year for all the team and we feel proud and really happy about it !  April 2021 is a very special month for us as we celebrate our 1st anniversary, and it is also the month of the 420 ! That is 2 good reasons to celebrate.
So this month, we will propose you incredible SALE deals ! Have a look below :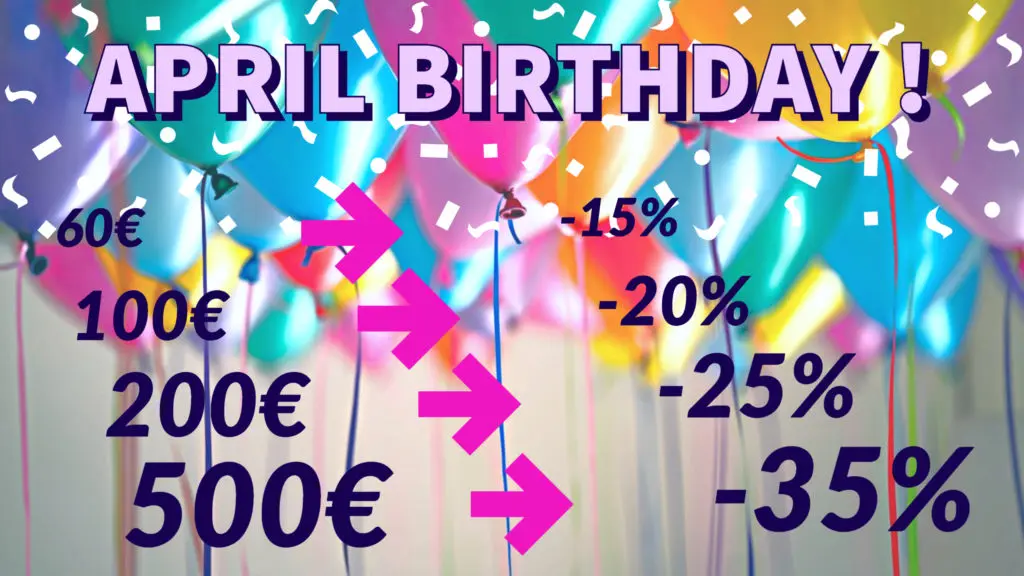 No need to add any coupon code, we will automatically adjust your cart value with the right discount level.
Also make sure to follow us on our social networks, there will be some contests and giveways going on all month :
Twitter : https://twitter.com/weedzyCBD
Instagram : https://www.instagram.com/weedzy_cbd/
Facebook : https://fr-fr.facebook.com/WeedzyCBD/
The APRIL BIRTHDAY  420 MEGA SALE will start on April 1st until the 30th. DO NOT miss it ! Enjoy shopping with weedzy and thank you all for the support !
Team Weedzy