---
25% CBD in Flowers? FAKE !
ùoisjqfd o,efi
More and more of you are looking for CBD flowers with a percentage of 15-25% … You must have received, for sure, a negative response from us.
But besides that, you must see a good number of merchants or online shops offering them to you. But then why, we who work very closely to CBD producers, can not make it available to you.
Well as often, because what is too good is not always so true. Between lying to get market shares and selling downright dangerous to your health, we have decided to unveil this mystery that has reigned in the world of CBD for a little too long.
Quick point on the THC / CBD Ratio in order for you to understand a little bit about the high CBD and low THC genetics to date.
On average, the level of CBD in a cannabis flower called "-0.2%" is between 3 and 8% (large max), 4% (1:20), in some cases 6% (1:30). The rate can reach 8% (1:40) when it is a genetics and indoor culture selected and particularly successful. Bad luck, most of the new players in this market know very little about CBD genetics (much more volatile, fragile, unstable, degenerative .. in short) and / or are themselves scammed by clone sellers who , don't hesitate to announce absurd ratios that the plant ultimately never reaches.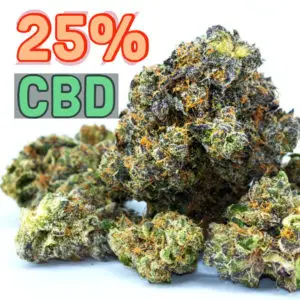 What about the percentages and ratio CBD / THC put forward by producers, distributors and resellers? Why are there such differences in percentages?
As soon as we know the potential ratio of the flower under control at its stage -1% THC, we can easily see what happens next. The legal THC rate admitted by the countries of the European Union is -0.2% or maximum 0.19%. Then take into account the plant variable. Let's explain : in order to protect your safety, EU flowers tend to be around 0.15% more than 0.19% as we did then. Why ? Well, first of all because there is this famous plant variable which must be taken into account. For example, an analysis that affects 0.19% is likely to reach 0.22% … Fatal for the reseller or for the customer. 0.22% is considered as a drug, period.
Then, as our lawyer says,  analyzes can be done anyhow. By bringing a flower at a rate of 0.11 to 0.15%, We remove any probability, for your safety, of having analyzes which will go beyond. Already at this point in the article you see the whirlpool pointing. A flower of 1:40 for example (which is exceptional) in its 0.15% version will only have 6% of CBD (0.15 * 30). And yes, are you starting to see the eel ?
In the event that you see incredible flowers of -0.2 at crazy rates exceeding 3 to 8%, the highest end of flowers is called Swiss as they say. Then 3 hypotheses are possible: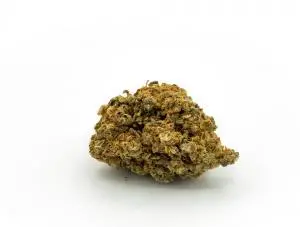 1. The analyzes delivered by independent laboratories are rigged.
First of all and the simplest is to falsify the analyzes, any Photoshop user is capable of it more or less without defects… Good let's pass that because today, for example, the laboratory which makes our analyzes keep a version accessible to everyone in the cloud by scanning the QR code. An analysis without a QR code is a potentially falsified analysis.  So you are simply being ripped off and you can sue them. Falsifying official laboratory documents is a criminal offense.
In this specific case, you are a victim of deception. You will always find traders arguing in one way or another that "yes", their variety is -0.2% and more than 6% cbd. Whether the phenotypes are advancing, that it is the other companies that are behind and that you have to put yourself on the page … Or else you will come out of absurd speeches on the theme of "it's all new" etc … etc … . Don't believe it! There are no flowers of -0.2% thc containing more than 6-8% cbd perfectly natural and without additives. But  let's move on to a most ugly process now.
For the second aspect of this scam, it is easy for the CBD supplier to spray their cannabis flower with a soluble solution enriched with cannabidiol or simply with crystal powder of pure CBD. This is to increase the level of CBD that will be found during the laboratory analysis. However do not dream, you will receive as a customer, flowers without additional vaporization and therefore without the promised CBD level. Again: SCAM.
If you receive flowers that have gone through this process, then watch your lungs as pure crystal is dangerous for them. We can therefore assume that this solution comes from the synthesis market. Chinese for most cases. In other words toxic and ultimately without any virtues in combustion. You are not only buying a product that is disastrous for your health and EXPENSIVE because necessarily, we do not hesitate to value the CBD added value of these flowers in terms of price. But in addition, they will not even have as many effects as a flower with 3% CBD that you will find at reasonable price. You are then losing on all sides.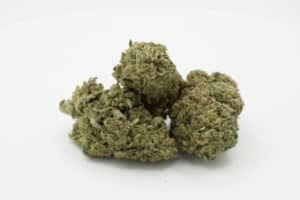 2. The flowers you buy contain more than 0.2% THC and this is illegal.
This is a serious assumption as it would mean that the product contains more than 0.2% THC, which is illegal and considered to be a drug. What is even more serious is that the merchant is not alone in taking risks. You too, as customers, are subject to amendment for orders and consumption of narcotic drugs.
Certainly, flowers -1% are much more tasty, much more balanced, much more fragrant and have necessarily more interesting virtues. But unfortunately, at present, we cannot sell it through legal trade routes. So there is no point in doing it except to become a simple dealer hidden under the legal name . This point n°2,  allows us to conclude on an interesting note.
Because in addition to taking risks or being false, some traders are most of the time ignorant. They simply do not know the plant. Some say, there are at least 20 genotypes that exceed 20%, because all their catalogs are made up of extremely high flowers… FALSE. High end varieties, rather revolve around 12 to 16%. There are also many varieties in Switzerland with 9 to 11%, that is to say how absurd these marketing blows are. Yet they exist and we need to inform people in order to stop this misinformation in the CBD business. These scammers, discredit the market and fool YOU, their customers.
3. CBD + CBDA = 25%
This is another trick to make you believe you are buying high CBD flowers.
As you already know, Cannabis Sativa (or Hemp) contains numerous interesting molecules (THC, CBD, CBG, CBN…..and many more). It also contains their acidic precursor :
THCA => THC
CBDA => CBD…and so on
It is crutial to understand that CBD and CBDA are 2 distinct molecules with differents interactions and effects. And while there is now extensive informations and studies about CBD, its effects, interactions and benefits, there is very little information about CBDA. A lot more research has to be done before we can have a clear view on what CBDA does.
We, at WEEDZY, have decided not to mention CBDA, or to count its percentage into our CBD rates for a simple and understandable reason : we don't know yet its actual effects when you consume it.
Some other, have decided to mix the 2 molecules and make it fall under the "CBD percentage" of their flowers, so yes, you can call it pure SCAM. When you want to buy CBD, yout don't to buy CBDA, those 2 molecules are different.
In conclusion, you now know more about these tricks to fool you, so ask questions, challenge your reseller and keep this in mind all the time :
When its too good to be true…then its not true (simple right?)